Newsletter Archives
March's Nexus 7 drawing.

YOU MUST ENTER EACH MONTH

Winner will be announced on or before March 31, 2013 at http://social.digitalagent.net/nexus7.html

If you are not already a subscriber to the Digital Agent Newsletter you will become one by entering this contest.
#1 Rated App for Lawyers? Dropbox?

| | |
| --- | --- |
| | Ready to drop kick a majority of your paper-based files? Try Dropbox - one of the best tools a lawyer can use for creating a paperless law office. The bigger the file, the greater the gain. Any files shared to a Dropbox folder are automatically shared among the devices or people authorized to view and collaborate on case specific documents. By using the Dropbox app, lawyers can carry a Nexus 7 or an iPad into court to read and notate client files rather than paper files. One more piece of good news - if you don't feel like spending $1000 on an iPad, try a Nexus 7 from Google starting at $200! ... or win one FREE by entering Digital Agent's monthly contest. |
Windows 8 - The Most Radical Operating System Change To Date.
Ever since Microsoft announced its intention to discontinue support for the Windows XP Operating System by 2014, software compatibility and machine replacement have been top of mind for just about everyone.

Digital Agent has Windows 8 loaded in the computer lab and we are actively working on a list of pros and cons for customers considering making the move to Windows 8.

First things first - it's radically different than any previous versions of Windows. Clearly designed with the intention of cross-platform use on both PC's and Mobile devices, Windows 8 has a "touch screen" feel to it. Plus, the Start/Programs/Task Bar Navigation element is being phased out which may take some getting used to.

The learning curve for this new operating systems would be similar to learning a totally new operating system like Apple. In fact, if you were considering a switch to Apple, now would be the time. That's not to say that we prefer Apple. Each operating system has its strengths. We like and use both of them internally. If you are happy with Windows 7 and don't care to make a dramatic change, Microsoft says it will continue support for Windows 7 until 1/14/2020.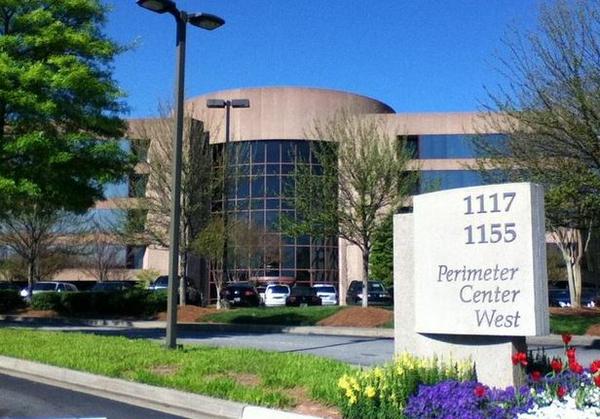 Thinking about moving? Keep this one on your list!
1117 Perimeter Center is now a Digital Agent Blue Building. "Blue" means we equip the property with up to 100Mbps of fast Internet access and offer the service to tenants at a dramatically reduced rate because it's less expensive for Digital Agent to deliver the service en masse to multiple tenants. 1117 Perimeter Center is five-story, Class "A" Office Building with an abundance of free covered and surface parking, 24-hour security, on-site cafe, fitness center and conference facilities. The building surrounds a lush garden courtyard featuring waterfalls that create a serene and beautiful landscape. It is located just east of GA 400 directly across the street from the Sandy Springs MARTA Station. The building has easy access to GA 400 & I-285
.